AH-64 APACHE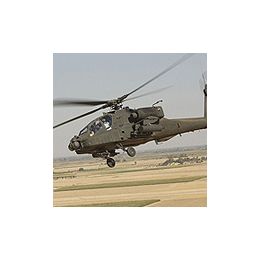 The U.S. Army is the primary operator of the AH-64, however it has also become the primary attack helicopter of several nations it has been exported to, including GREECE, JAPAN, ISRAEL, the NETHERLANDS and SINGAPORE; as well as being produced under license in the UK as the AUGUSTA WESTLAND APACHE. The U.S. AH-64s have served in conflicts in PANAMA, PERSIAN GULF WAR, KOSOVO WAR, AFGHANISTAN, and IRAQ. Israel has made active use of the Apache in its military conflicts in LEBENON and GAZA STRIP; while two COALITION allies have deployed their AH-64s in Afghanistan and Iraq.
Here at AB AEROSPACE, we carry stock on hand for the AH-64 including end of life and obsolete parts including Apache Engine Assemblies, Rotables, Consumables, Avionics, Hardware, Landing Gear, Electrical Assemblies, Fasteners, and Structural Assemblies.
Also, with our MRO capabilities, we are able to Repar or Overhaul most Apache parts with Fresh 8130 DUAL RELEASE AND EASA FORM 1 tags.